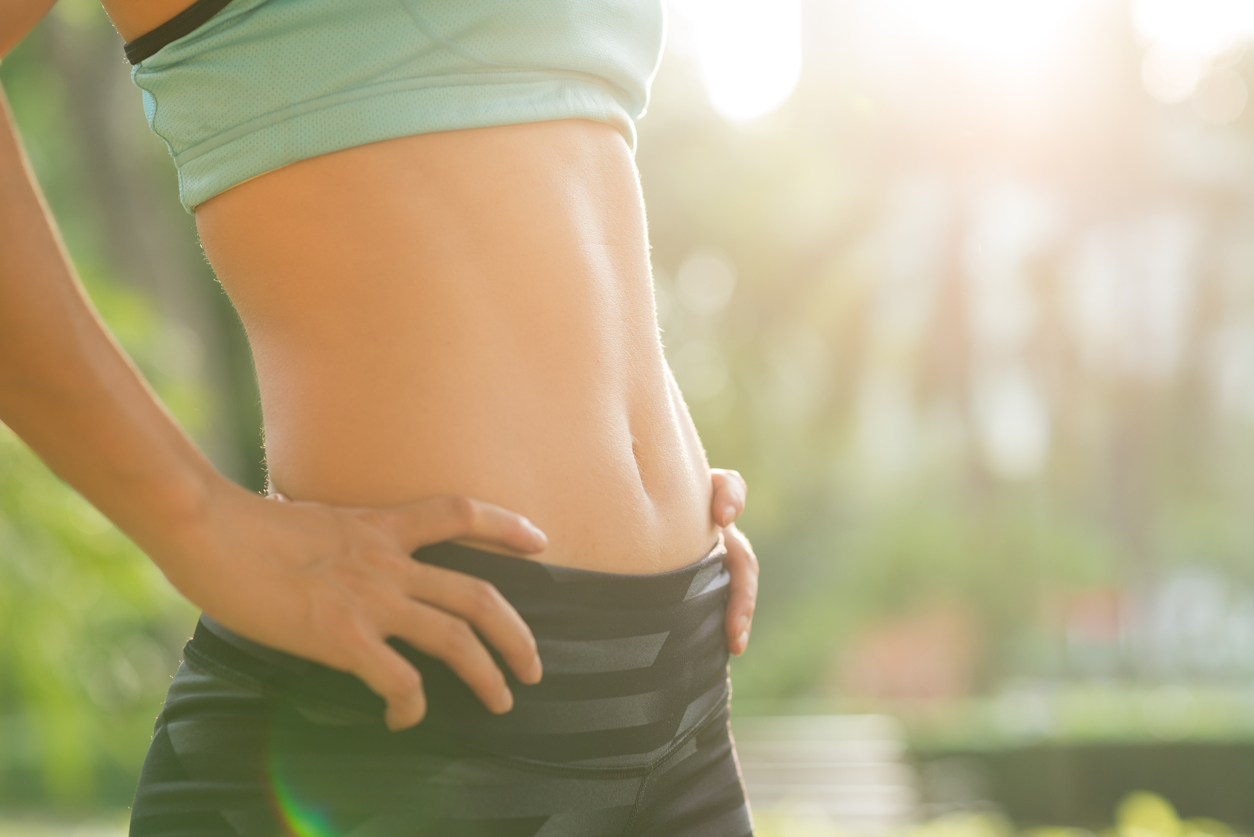 Mini Tummy Tuck vs. Tummy Tuck
You're ready to tighten, sculpt and firm your tummy, and finally get rid of that loose skin around your mid section that doesn't go away no matter how fit you are. Now the question is, which type of tummy tuck is right for you–the mini tummy tuck or a full tummy tuck? These two procedures are similar in that they both help achieve the flat, contoured look you want. However, they are designed to address different levels of sagging skin and abdominal muscle laxity.
What happens during a tummy tuck?
A full tummy tuck (formally called an abdominoplasty) removes sagging skin in the abdominal area and tightens the abdominal muscles with permanent sutures. Liposuction may be combined with a tummy tuck to help shape the waistline and reduce excess fat.
The tummy tuck starts with a horizontal scar made low on the abdomen between the hip bones. The scar is positioned so that it can be covered by a bikini bottom or underwear. Once the muscles are tightened and the excess skin and fat is removed, the upper skin is pulled downward and firmly secured at the incision line. The belly button is repositioned to a youthful, natural-looking position.
How is a mini tummy tuck different from a regular tummy tuck?
A mini tummy tuck is designed to address more mild skin laxity than a regular tummy tuck. The procedure removes sagging skin only below the navel. Because of this, the mini tummy tuck often requires a shorter scar made in the same area.
The mini tummy tuck doesn't address a sagging belly button, and usually doesn't address the abdominal wall muscles. The mini tummy tuck procedure is generally ideal for patients who have a good abdominal wall tone already.
A mini tummy tuck also tends to have less downtime, as the procedure is not as extensive.
Which procedure is right for me–a mini tummy tuck or a tummy tuck?
While this question is best answered with an examination and a consultation with your surgeon, generally ideal patients for a tummy tuck or mini tummy tuck fall into the following categories:
Mini tummy tuck candidates
Have less severe skin laxity that is focused in the lower abdomen.
Do not need to address sagging skin above the belly button.
The belly button is not sagging or disfigured.
Already have muscle tone or strength in the abdominal wall.
Do not have bulging or separated abdominal muscles.
Have more excessive sagging skin in the upper and lower abdomen.
Have bulging, separated, or weakened abdominal muscles.
Belly button is disfigured or sagging.
Your tummy tuck with Dr. Maercks
At The Maercks Institute, patients are welcomed into a high-end, state-of-the-art environment where their every need is seen to. Dr. Rian Maercks is a board-certified plastic and reconstructive surgeon who is known for superlative patient care and beautiful, precise outcomes. His focus is on natural, aesthetic results that enhance the natural figure and achieve aesthetic symmetry.
If you would like to learn more about tummy tucks and mini tummy tucks, and which type of procedure is best for you, please call for a consultation.