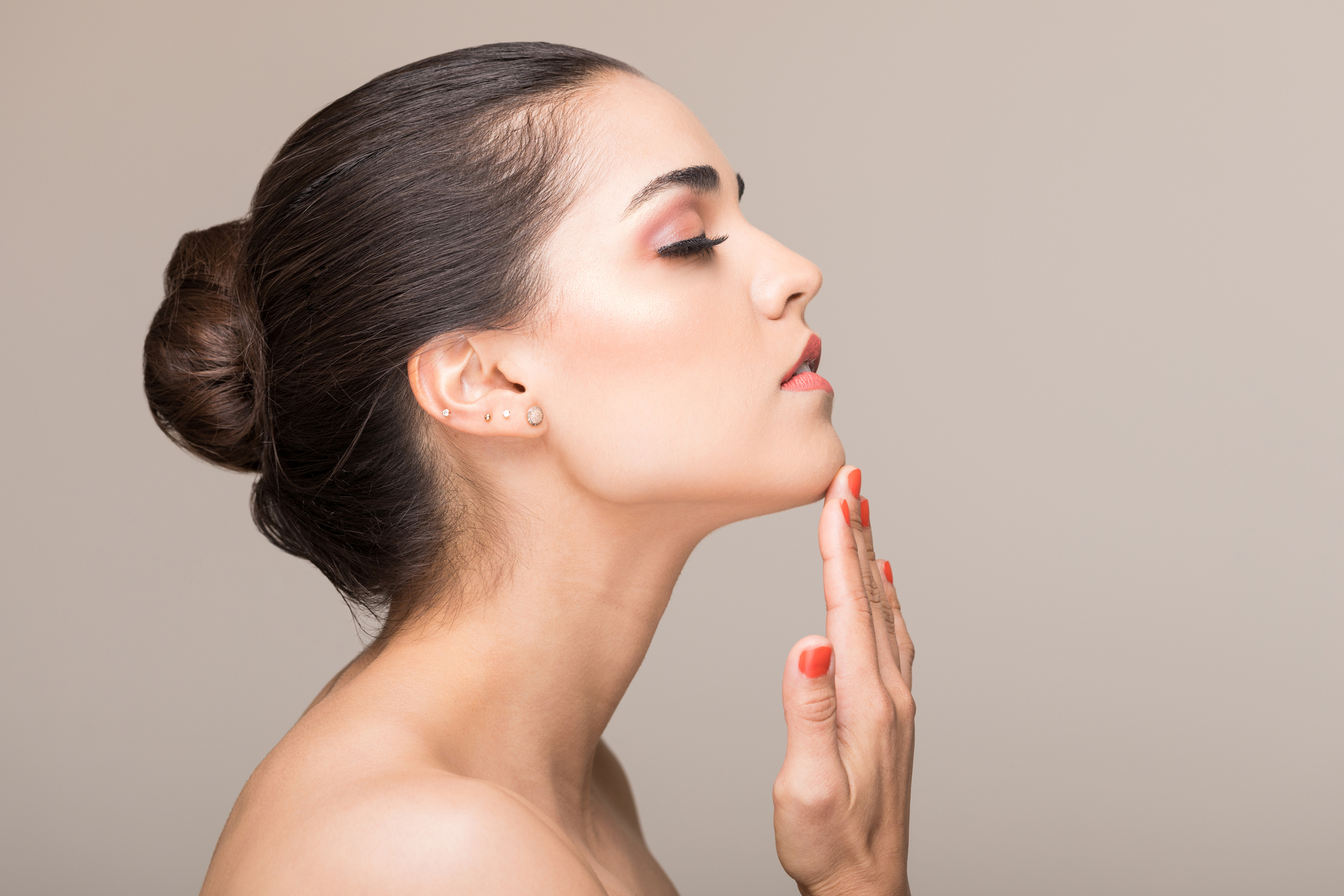 Patients whose jaw size, shape, or projection don't meet their own ideals often consider undergoing chin augmentation. The procedure is far more common than it at first appears to be, though it doesn't rank in popularity quite like most other male and female cosmetic procedures do.
In terms of its results, you can often accomplish with a chin augmentation what you might otherwise think you would need a rhinoplasty or other more complex surgery to address. It is also an excellent procedure to consider for patients who would like to bring better balance to their face or improve their masculine or feminine characteristics, but don't quite know what to do exactly to achieve that.
During a personal consultation, Dr. Maercks can help you determine if chin augmentation is right for you, and if so, which form of chin augmentation would best suit you.
Chin augmentation can actually be done in any one of three ways: With a silicone impact, with your own bone, and with dermal fillers.
Here is how long the results of each procedure will last:
Chin augmentation with implants is permanent
In a chin augmentation surgery that involves the placement of a physical implant made of silicone, the implant will typically last for one's entire lifetime. The implant is permanently set in place and will not change its position over time. Should the patient desire its removal or adjustment several years or even decades after the date of their first chin augmentation, another surgery will be required.
Chin augmentation that involves moving bone will last a lifetime
A sliding genioplasty is an implant-free procedure that repositions portions of your own bones in order to improve the projection of your chin. The results of this procedure will likewise last a lifetime. Of the three available methods of chin augmentation, this is Dr. Maercks' preferred method because it addresses potential complications that may develop in the long run with an implant-based chin augmentation.
Chin augmentation with dermal fillers lasts from 6 to 12 months
Results of this final treatment option are long-lasting but ultimately impermanent. This is a great treatment option for patients who are not yet ready to undergo a surgical procedure, as well as persons who would like to get an idea of the improvements that can be achieved through chin augmentation.
Depending on the type of dermal filler used, nonsurgical chin augmentation will last anywhere from six to 12 months. Most patients see improvement for a full year after the procedure. A nonsurgical approach to chin augmentation gives results that are immediately visible without recovery time being required.
For more information on your chin augmentation options or to schedule a personal consultation, please call us at 305.414.0394 or use our online contact form.