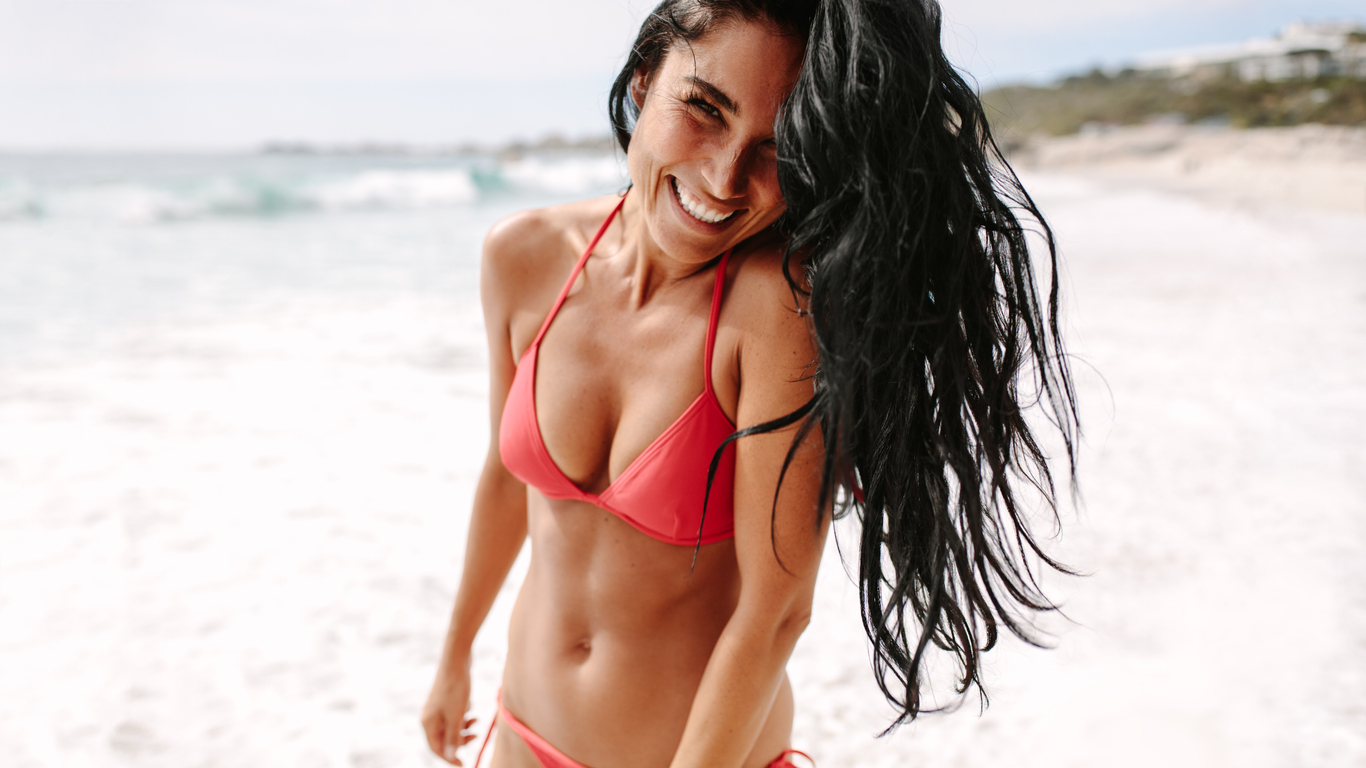 Breast Lift or Breast Augmentation: Which is Right for Me?
Breast surgery is part of Dr. Maercks's primary focus at The Maercks Institute. His extensive expertise in cosmetic breast procedures and highly advanced and progressive techniques provide a more successful result than conventional methods.
Aging, gravity, weight changes, and pregnancies can significantly alter your breast's appearance. You may also be unhappy with your breasts if they are smaller than you want. Two of your options for breast rejuvenation through surgery are a breast lift and a breast augmentation.
Breast lifts and augmentations are two of the most popular ways to boost your appearance. A breast lift raises drooping tissue and skin, while an augmentation increases the cup size of your breasts. The two procedures can be combined to get the breast shape, position, and size you want.
A breast lift raises drooping breasts
Multiple pregnancies and gravity can cause your breasts to sag and lose their round, perky shape. As your skin stretches, the breasts appear elongated or droopy. During a breast lift, Dr. Maercks removes excess skin, reshapes the breasts, and repositions the nipple and areola to restore a youthful look and volume.
Dr. Maercks has developed FEMMA-S, a unique breast reduction technique to achieve aesthetic goals that conventional surgical methods fail to address. In this technique, the natural appearance of a supported breast is achieved without an implant, giving you beautiful projection and cleavage using nothing but your tissue. There is also no anchor scar, which many patients don't want.
Dr. Maercks's FEMMA-S provides stunning results with well-hidden scars and an attractive augmented appearance in even the most deflated breasts. FEMMA-S also utilizes the sling of the pectoralis major muscle to give you extra support.
Breast augmentation is a surgical procedure that increases the volume of the breasts to improve symmetry and shape with implants. Augmentation can also restore breast volume after pregnancy or weight loss and can be the treatment of choice after breast tissue removal due to a mastectomy or a traumatic injury.
Dr. Maercks has developed a new type of breast augmentation in Miami: Cold Subfascial Breast Augmentation©. This technique produces the most natural-looking results with optimal longevity. Combining art, aesthetic sensibilities, and anatomical knowledge, this revolutionary technique provides supported, long-term control of breast shape and cosmetic appearance.
In Cold Subfascial Breast Augmentation, the fascia (a thin layer of strong tissue within the breast) is elevated from the pectoralis major muscle. The implant is placed inside this strong layer, acting like a bra inside the breast.
Placing the implant within the fascia provides extra support while allowing Dr. Maercks to customize the shape of the breasts to fit the patient's unique chest wall. Instead of an "implant shape" to the breasts, the appearance is more natural and harmonious with the patient's body. Unparalleled support holds the implant in place and stops it from putting pressure on the breast tissue and skin.
Which procedure is best for you largely depends on your surgical goals.
Breast augmentation addresses your breasts' size and shape, while breast lifts address breast position. While breast augmentation alone will not correct breasts that have sagged, the procedure can complement a breast lift. Adding breast implants to a breast lift can further improve the appearance of your chest by giving you more upper breast volume with a natural-looking shape and repositioned nipples.
While these procedures produce different results, they have similar recovery processes. Both methods require a minimum of four weeks of healing and a gradual return to activity.
Dr. Maercks can help you decide which is correct for you
As the President and medical director of The Maercks Institute, Dr. Rian Maercks is a board-certified plastic surgeon who elevates the standard of patient care and safety. His approach to breast surgery has earned international recognition by surgeons and patients. His undergraduate training in fine arts and philosophy established the framework through which he explores the world of medicine and plastic surgery. As the expert who will formulate the right treatment plan for your goals, Dr. Maercks uses his attention to detail, artistic vision, and experienced judgment to design a procedure that leverages your unique beauty for bespoke results. If you're interested in a breast lift, an augmentation, or both, reach out to us and discover why Dr. Maercks has changed the lives of thousands of patients over the years at his boutique practice in Miami.