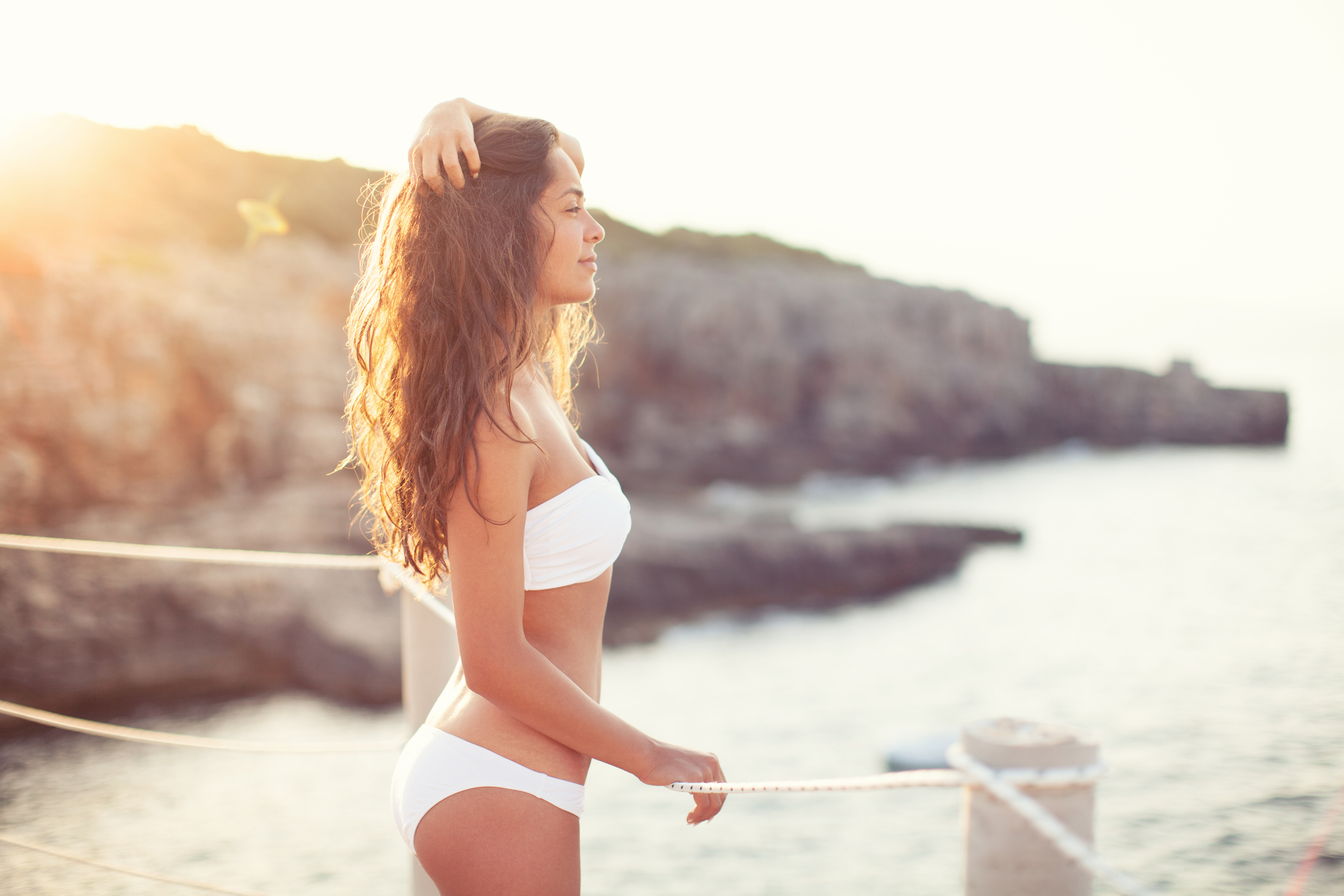 What Makes A Good Abdominoplasty?
Dramatic improvements in the appearance of your abdomen can be achieved with abdominoplasty surgery, a procedure that is commonly known as a "tummy tuck." The procedure helps to reshape your abdomen by removing excess skin and fat and tighten your abdominal muscles by closing any openings between them. The result is a flatter, firmer abdomen that's more toned and that many patients may find more attractive.
Some of the defining factors that make a good abdominoplasty are:
1. A Good Abdominoplasty Usually Improves Your Posture
When your abdomen is large or protruding, you often slouch as a result. You might also have developed other poor posture habits due to the weight of your bulging belly. By removing the excess skin and fat in your abdomen, you can reverse these effects.
2. A Good Abdominoplasty May Improve Your Physical Health
…in more ways than one. When you're carrying around excess weight in your abdominal area, it puts extra pressure on major organs such as the heart and lungs. This can result in cardiovascular problems. The same goes for obesity-related illnesses, like diabetes or hypertension. By removing the fat from this area of your body, your overall health can greatly improve.
3. A Good Abdominoplasty Can Improve Your Self Esteem
With a smoother, flatter abdomen, you may feel much better about your appearance in everyday life. Patients report being more confident at work and in their relationships with others.
4. A Good Abdominoplasty Prepares You For Other Procedures
Many people who get an abdominoplasty choose to have other procedures performed at the same time— it often makes sense from a cost-savings standpoint. A tummy tuck can also serve as preparation for future surgeries, like liposuction elsewhere on your body or breast reconstruction after a mastectomy.
5. A Good Abdominoplasty Can Help You Look Younger
As you age, your skin loses its elasticity. Stretch marks and loose, sagging skin on the abdomen are typical signs of aging. If you're unhappy with how you look in this area of your body, an abdominoplasty can help you feel more youthful again by removing this natural evidence of aging.
6. A Good Abdominoplasty Can Help You Have the Body You've Always Wanted
…while making your clothes fit better, too. By removing excess skin and fat from your abdomen, a plastic surgeon can help you get closer to having the body you've always wanted.
7. A Good Abdominoplasty Gets You Back Into Your Pre-Pregnancy Clothes
Many women find that their pre-pregnancy clothes fit them better after surgery–it's not uncommon for the tummy tuck to help "erase" the physical signs of pregnancy, and the procedure is very often done as part of a mommy makeover.
8. A Good Abdominoplasty Can Improve Your Sense of Well-being and Body Image
Many patients who are unhappy with their abdominal appearance often feel insecure in a bathing suit or while spending time poolside, ashamed to show off their body in public places, or uncomfortable undressing around romantic partners. After an abdominoplasty, these feelings can vanish and be replaced by a new sense of empowerment and self-confidence. Although this procedure is not strictly for cosmetic purposes, it can have a huge positive impact on your quality of life regardless of its physical end result.
9. A Good Abdominoplasty Should Allow You to Be More Able to Participate in Activities you Enjoy
A majority of patients who get abdominoplasty say that they feel more physically capable of participating in activities they once found difficult or avoided due to their abdominal size and appearance.
10. With a Good Abdominoplasty, You Can Finally Conquer That "Last 10 Pounds"
If you're continually frustrated by the inability to lose that last bit of weight, an abdominoplasty can significantly improve your body's ability to shed fat. In addition, the procedure can help you become leaner and more fit by improving your overall tone.
11. Bonus: A Good Abdominoplasty Can Tighten Your Waistline
The skin on the abdomen is naturally looser than any other area of the body because it supports internal organs, muscles, and bones. If you are self-conscious about your "pooch" or feel that you have a lot of extra skin, an abdominoplasty can help tighten the area and give you a trimmer-looking waistline.
To schedule a personal consultation or find out more about what a tummy tuck can do for you personally, contact our office today!